Sealing & Curing Products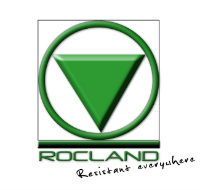 Concrete curing and sealing agents are spray-on additives which provide important benefits for the surface of a concrete floor.
They act as a curing agent, helping the floor to cure more quickly and in a controlled way.
They increase the floor's hardness and durability.
They partially seal the surface to protect the floor.
Some products perform more than one of these functions – others are clearly indicated to be a "curing" product, or a "curing and sealing" product.  We advise you to check what benefits are required for your floor, and if necessary ask our team for help with choosing the best product for your needs. 
RCR Flooring Products manufactures and supplies the Rocland brand of concrete curing and sealing products.  Information on these products can be found here, on the Rocland website.
You can learn more about curing and sealing agents by reading these helpful articles on the Rocland website.