Permaban Signature is an armoured joint like no other. The clever half-hexagon shape – called 'disruptive face' technology – prevents the wheels of materials handling vehicles from dropping into the gap between the two edges of the joint. Because there's no impact there's no damage to either the joint or the truck.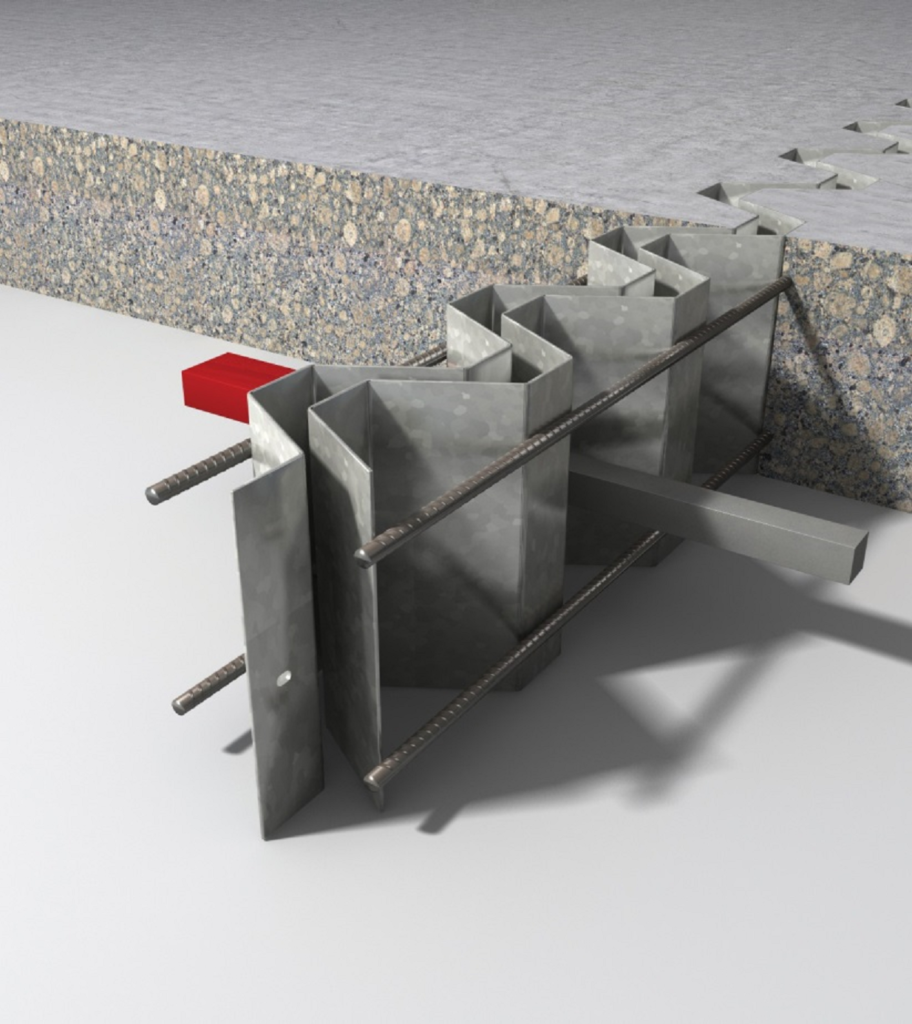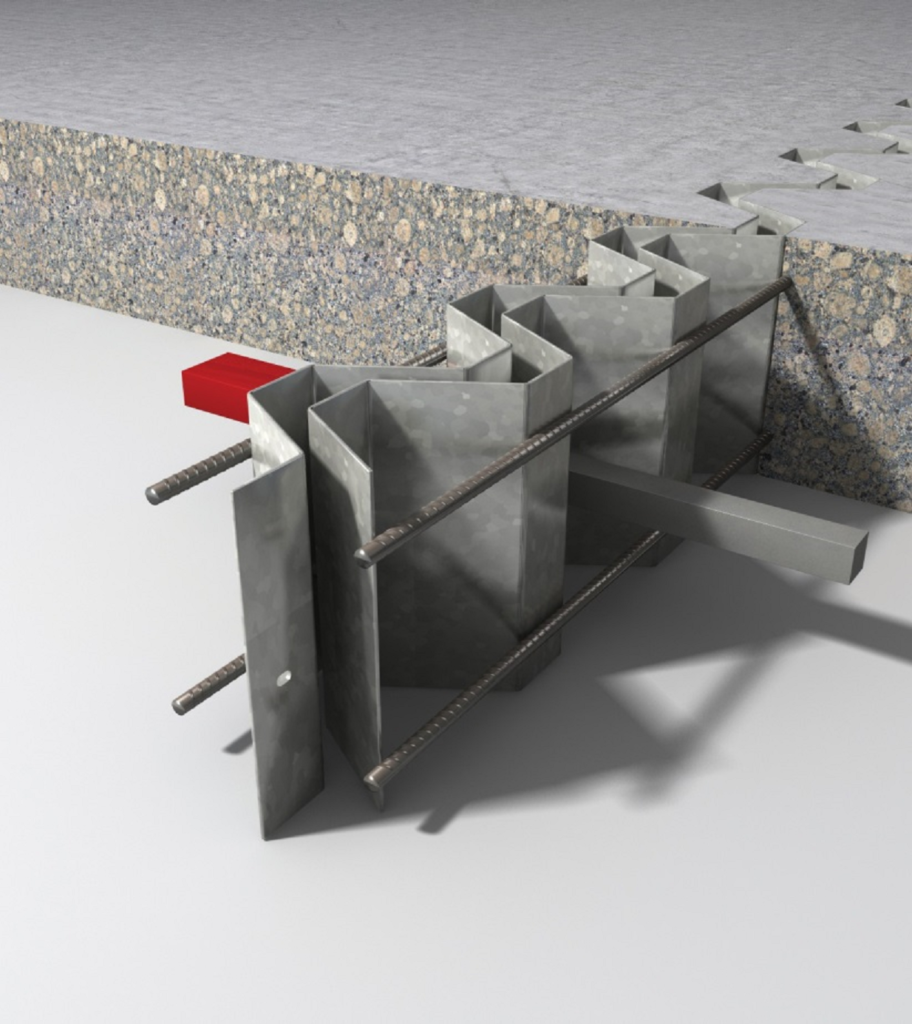 Benefits
Half-hexagon shape prevents impact damage.
Unique full-depth corrugation means the top of the joint is fully supported underneath, for maximum strength and stability.
Operates with large gap sizes (up to 40mm) – making it ideal for large-bay jointless concrete floors.
Can be approached from any angle, even 90°, so suitable for directional traffic situations.
Helps reduce noise and vibration impact on forklift drivers*
Square dowel bars are provided for load transfer. These are easily clipped into the product to ensure accurate installation. Dowel sleeves allow lateral movement.
Supplied as one unit for easy handling and installation – the two sides are connected with frangible bolts which separate naturally after installation.
Supplied in 2.1m lengths, for more economical packing and shipping.
Lighter than many joints, so easier to handle and install.
Allows flexibility in future building use.
Available in a range of sizes to suit different slab depths.
Supplied in a galvanised finish to elminiate oxidisation.
Applications
Suitable for a wide range of applications.  Particularly suitable for directional traffic situations (such as transfer and racking aisles in distribution centres) where materials handling vehicles pass over the joint at 90°.
Ideal for cold stores, where larger joint gap sizes are common.
Suitable for use internally and across doorways – resistant to rusting.
Watch our video to learn more.  Download our specification sheet (right) for full details.
Other products in the Signature family
Signature AR – the repair and upgrade system for damaged straight joints in existing floors.
SignatureSlide – a sliding plate joint, ideal for post-tensioned floors and for where the joint gap cannot be exposed.

* Specifying Signature for new builds and upgrading existing floors with Signature AR enables employers to eliminate joint impact, one of the major causes of noise and whole body vibration that MHE operators are subjected to. This can greatly assist in compliance to Control of Noise at Work Regulations 2005 under the Noise at Work Directive 2003/10/EC and Control of Vibration at Work Regulations 2005 under the European Physical Agents (Vibration) Directive (2002/44/EC), in addition to maintaining MHE speeds and reducing back injuries to operators.
All our products comply with the Construction Products Regulation (Regulation (EU) No. 305/2011), and hold appropriate CE marking.