BetaExpansion is the ideal leave-in-place formwork system for external applications, such as concrete hard-standings and roadways.  The pre-installed compressible foam allows the joint to expand or contract once in place.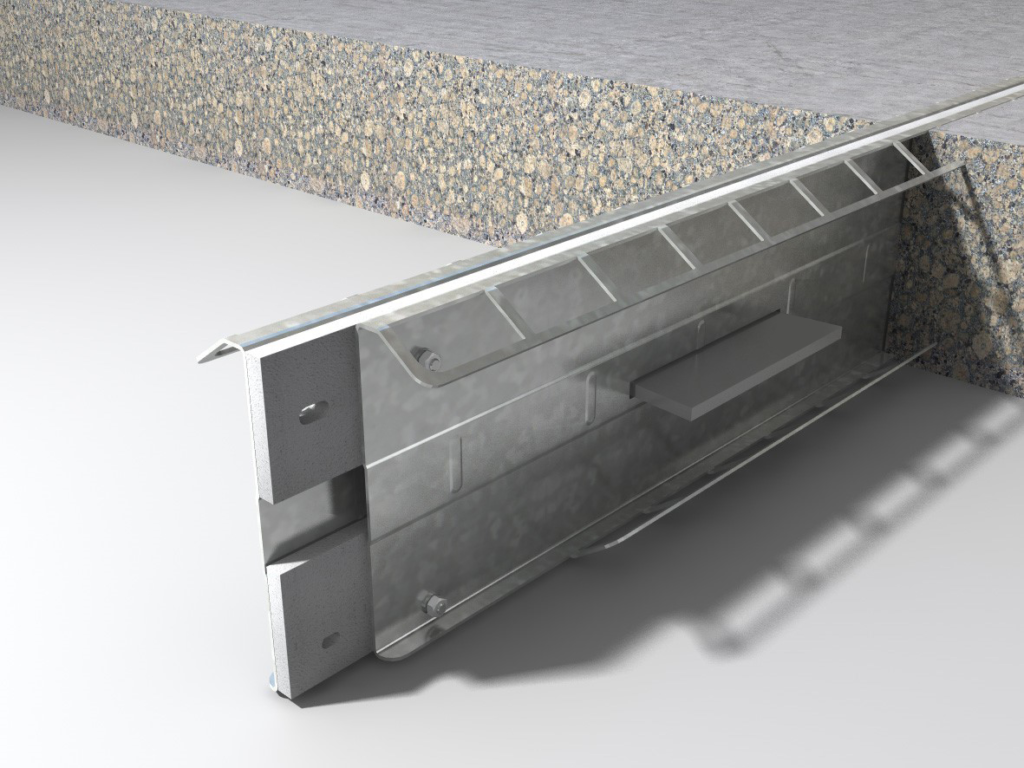 Benefits
Allows for concrete contraction or expansion, depending on temperature.
Unique grid-cut face (patent applied for) securely anchors the joint into the concrete along the whole length.
Can be cut at any point without compromising strength.
Supplied in durable galvanised steel for weather resistance.
Radiused edges on the top inside corners help reduce damage to forklift wheels.
The sharp edge on the inside top face of each hole helps ensure a neat finish when trowelling-in.
Compatible with a choice of TD plate dowels.
A choice of straightforward installation methods.
Can be tailored to specific project requirements – contact our technical engineers to discuss.
Applications
Ideal for external applications, such as yards, hardstandings and roadways.
Ideal for free movement areas.
Suitable for use with most vehicle types.
For slabs that are deeper or subject to intense hard wheel traffic please refer to Eclipse Expansion
Download our specification sheet for full information.
All our products comply with the Construction Products Regulation (Regulation (EU) No. 305/2011), and hold appropriate CE marking.