BetaEdge is the simple way to professionally protect construction joints in internal concrete floors.  BetaEdge simply screw-fixes to the top of timber or steel formwork – so contractors can provide all the benefits of an armoured joint without changing their preferred method of work.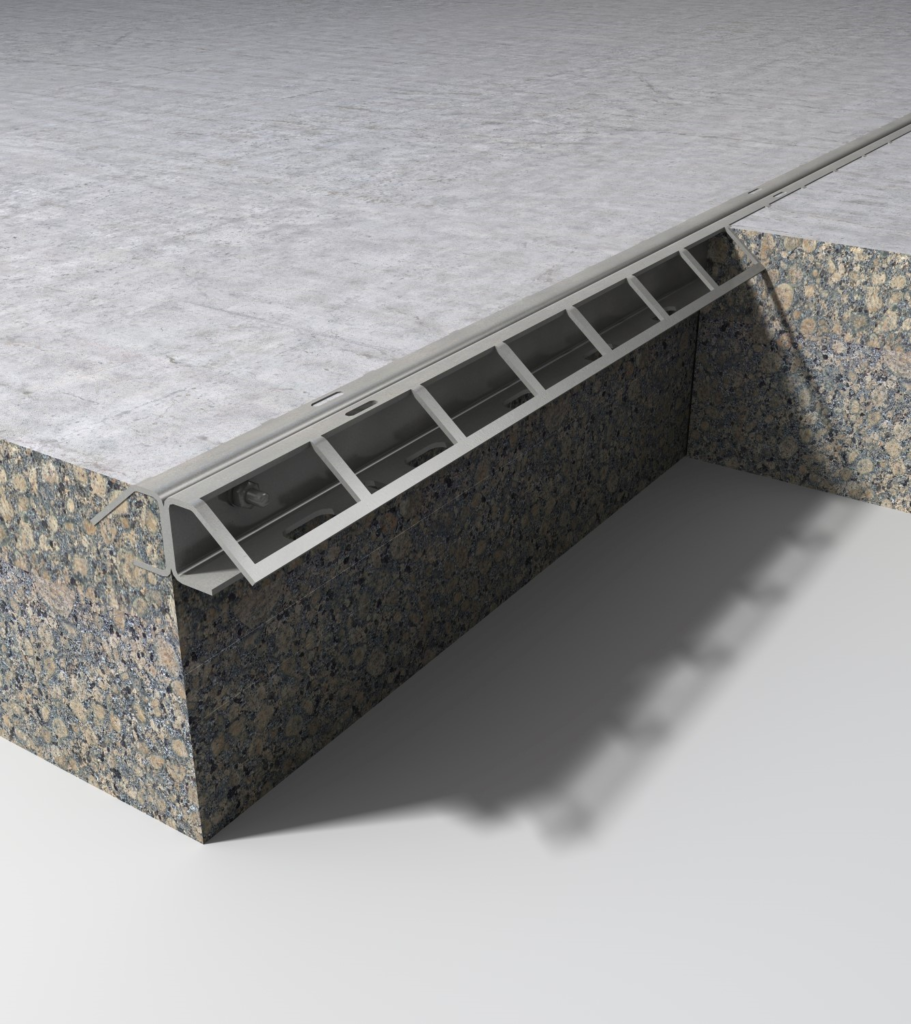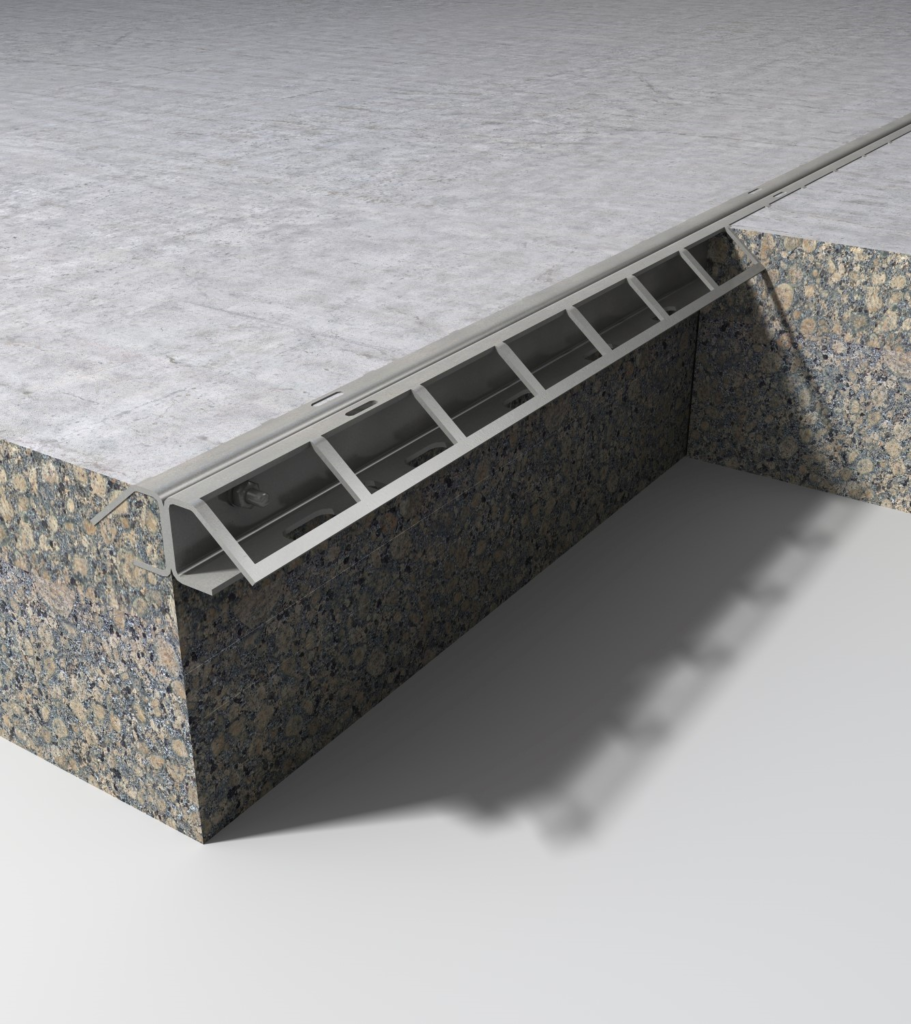 Benefits
Made in one size, so can be used on a range of projects.
Made from tough galvanised steel – a versatile choice for internal and external use.
Unique grid-cut face (patent applied for) securely anchors the joint into the concrete along the whole length.
Can be cut at any point without compromising strength.
Radiused edges on the top inside corners help reduce damage to forklift wheels.
The sharp edge on the inside top face of each hole helps ensure a neat finish when trowelling-in.
Can be used with a suitable plate dowel system.
Applications
Suitable for internal applications, particularly light manufacturing, pedestrian areas, general warehousing and distribution.  Also suitable for external use.
Ideal for free movement areas.
Suitable for use with most vehicle types.
Download our specification sheet for full information.
An arris repair version of this product, with brackets, is also available – please ask for details.
All our products comply with the Construction Products Regulation (Regulation (EU) No. 305/2011), and hold appropriate CE marking.