BetaJoint provides a new approach to joint armouring for internal concrete floors.  Made with fewer raw materials than traditional armoured joints, BetaJoint is lighter, yet remarkably robust.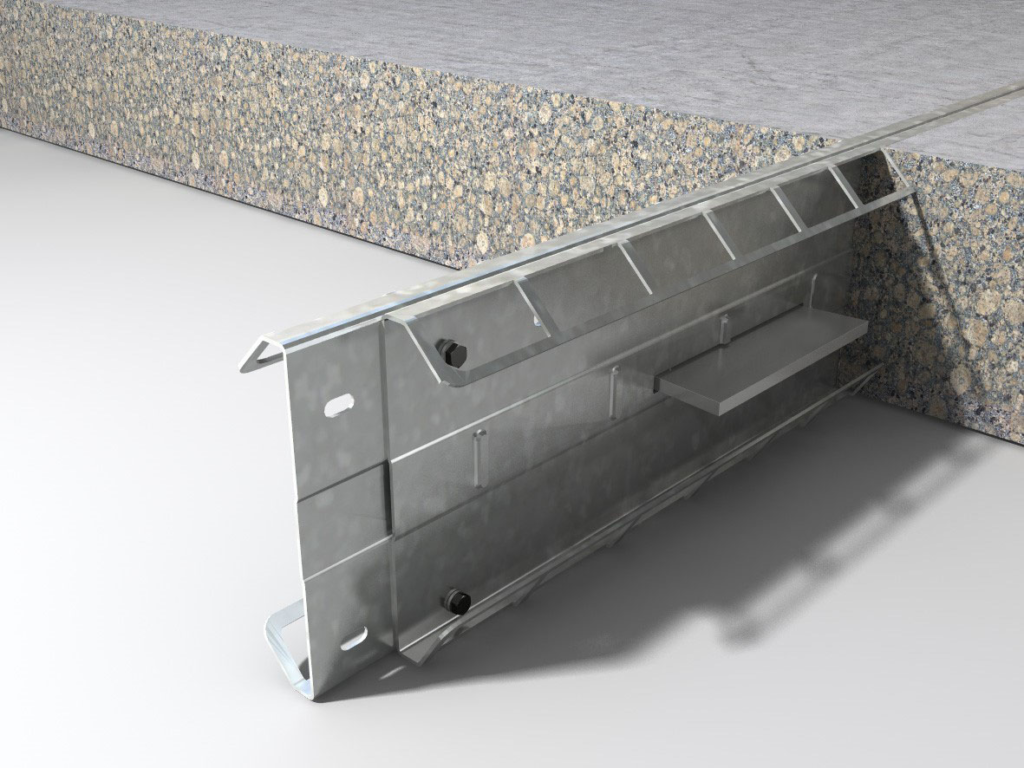 Benefits
Strong, durable joint arris protection.
Unique grid-cut face (patent applied for) securely anchors the joint into the concrete along the whole length.
Can be cut at any point without compromising strength.
Radiused edges on the top inside corners reduce damage to forklift wheels.
The sharp edge on the inside top face of each hole helps ensure a neat finish when trowelling-in.
Compatible with a choice of TD plate dowels.
A choice of straightforward installation methods.
Available in galvanised steel as standard.
Applications
Suitable for internal applications, particularly light manufacturing, pedestrian areas, general warehousing and distribution.
Galvanised steel option suitable for external use.
Ideal for free movement areas.
Suitable for use with most vehicle types.
Download our specification sheet for full information.
All our products comply with the Construction Products Regulation (Regulation (EU) No. 305/2011), and hold appropriate CE marking.